Management Workshops in summer 2019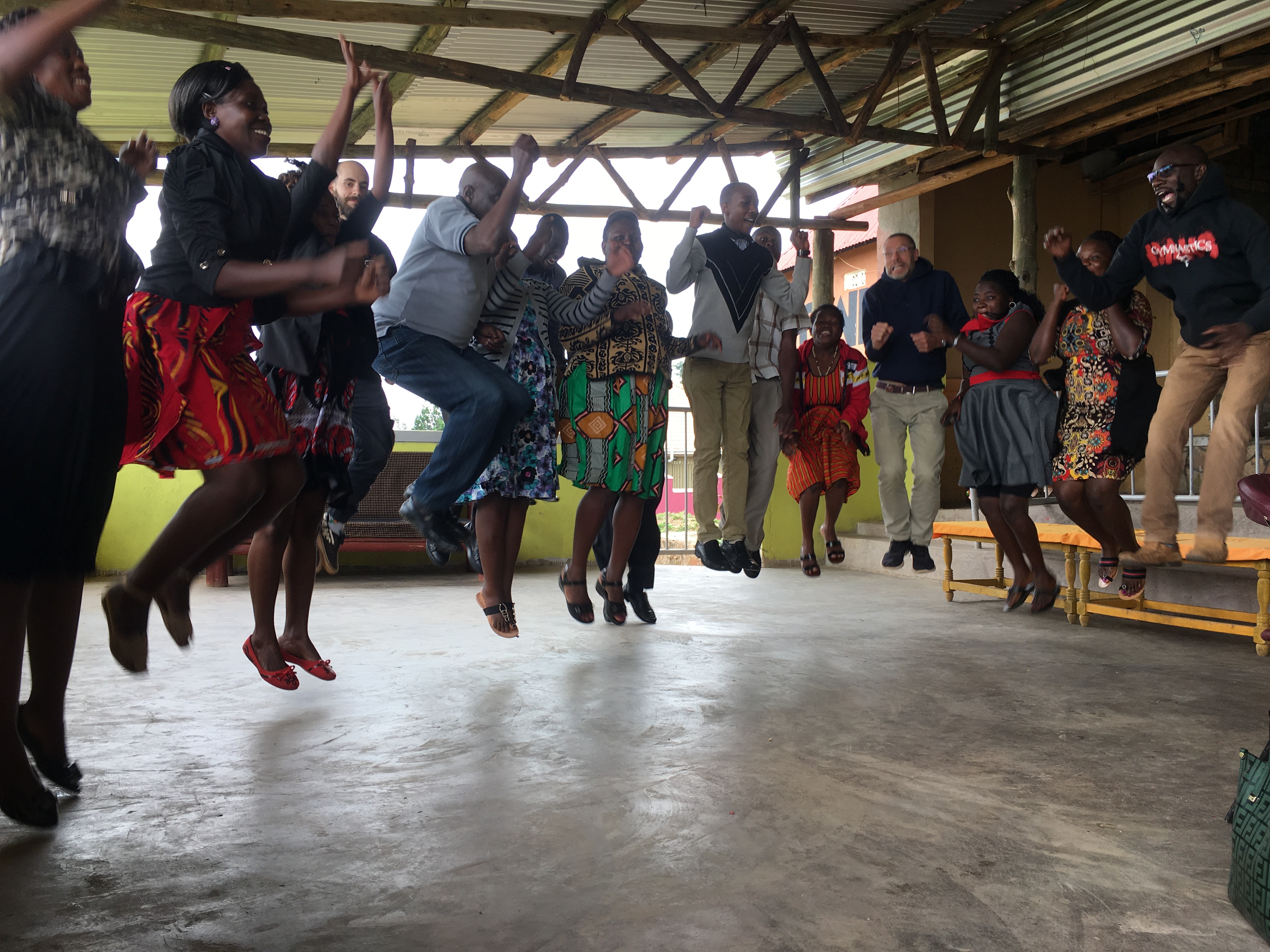 The first two-day workshop involved all school headteachers and the heads of all other departments. The aim was to brainstorm and prioritise visions for ACFC in 2029 and translate these into clear medium-term actions. All members had creative, inspiring and ambitious targets for the organisation. A sample of ideas: own processed coffee sold in supermarkets, fish-farming, nursery schools as models for others. There was a lively, debate on alternatives and the team agreed the following priorities:
Expand School Centres i.e. finalise staffing of new Busunju site, design new site near Nkozi in a new district
Establish the College of Practical Skills and the Teacher Training College in Kakaziba
Actions for the next months were detailed e.g. vocations and certificates to teach, staffing. The whole group now shares ownership and commitment to the results.
Next a half-day Leadership training workshop was given to the leaders and administrators based in Zigoti. The topics were leadership styles, how to lead as a coach or boss, how to staff communicate with and motivate staff. The participants enjoyed performing role-plays and discussing how to put what they learned into daily practice.
Finally a two-day offsite workshop was held in Mubende for the leaders and administrators from the Nateete site together with the executives from the HQ in Zigoti. This workshop focused on finding solutions to overcome the communication challenges caused by the distance from the HQ and the large size of the site's organisation. It was a very positive team event which combined training on leadership and communication techniques with work sessions where difficult topics were discussed sensitively and a broad consensus was achieved.
Everybody enjoyed the opportunity to learn and discuss leadership and communication in these workshops and showed a keen interest for more time to learn and practice leadership techniques in the future.