Josephine's story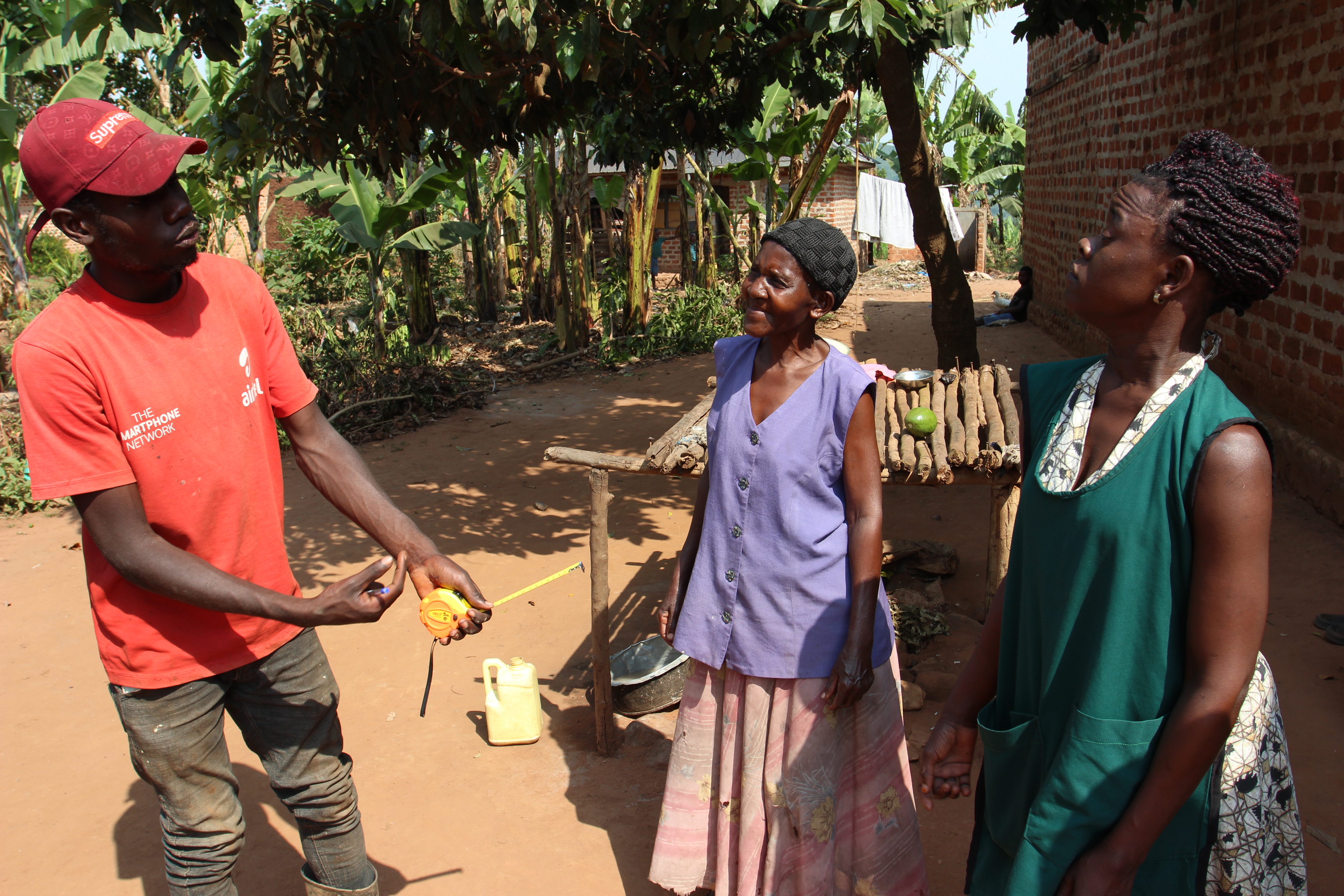 It was the day before my departure*. I was saying goodbye to the staff at the disability centre in Zigoti when Josephine asked me if I had a moment. She had a question.
Josephine is a very special person. As a child, she was one of the first students at the centre, always helpful and friendly. When her school days came to an end, she was eager to work. Tailoring and shoemaking were out of the question for her because of her physical disability. So she became a nursing assistant at the school she had attended. She now receives board, lodging and a small salary of 15 euros a month.
Josephine's question was how much a water tank cost. She wanted to give her old mother a rainwater tank because she could hardly manage to walk the long distance to the well.
As a member of the A CHANCE FOR CHILDREN savings group, she had saved the equivalent of 50 cents a week. Now she had saved 35 euros, and the group would give her the same amount as a loan. 70 Euros that she wanted to invest in a water tank for her mother.
Nuliet, the leader of the disability work, and Betty felt the same way as I did; we were moved to tears and decided to pay the rest of the costs. That same day, Josephine went to her home village with Hassan, a plumber trained by us. They measured and calculated.
Less than a week later, I received photos of the water tank that Josephine had given her mother. Josephine, who came to us as a girl with a handicap; no one would have believed she would one day care for her old mother.