2015 - Volunteer Report Julie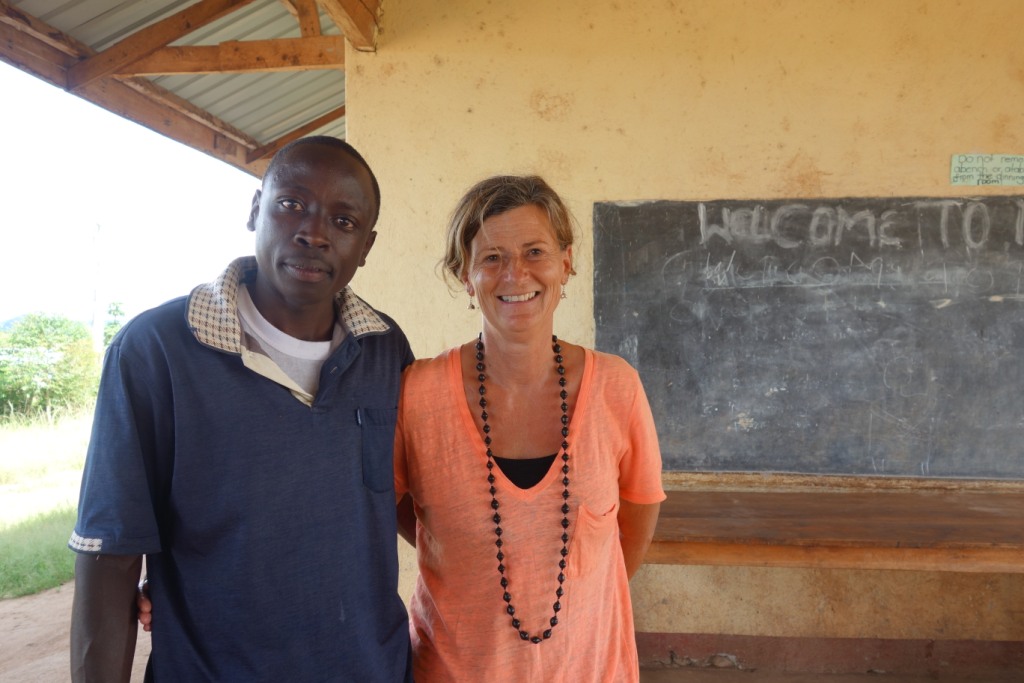 I started this report by brainstorming words that describe my feelings about the past four months I have just spent at Nateete vocational school, working for 'A Chance for Children'. They were words like Challenging, Amazing, Frustrating, Incredible, Beautiful, Rewarding and Heart breaking. I soon discovered that the positive words by far outweighed the negative ones.
David and I were complete novices to Uganda and even to Africa or indeed to any developing country, not knowing at all what awaited us. We spent our first week at the headquarters being immersed in the workings of the organisation, meeting fellow workers, visiting pupils' workshops, teacher workshops and visiting 'A Chance for Children' schools.
We left Zigoti feeling ready for our new home for the next four months at Nateete school in the Mubende district. Our worries and fears of not knowing what our jobs were going to be soon dissipated as the task before us – although overwhelming – was clear! The classrooms needed cleaning, the children needed registering, the dorms needed furnishing, the electrics and solar panels needed installing and the maize needed harvesting. The list was endless. The task of setting up a new secondary school and helping all the new staff members and children whilst maintaining the established primary and the nursery schools meant constant diligence. It would be easy to say, the school was up and running as soon as the term started, but of course there were many hurdles to overcome.
To sum up, we feel very privileged to have had this opportunity and we will be leaving Nateete with a heavy heart, but with the knowledge that our presence and guidance, though short, will have had a positive impact on the school's long-term prospects.