Instead of a gift: "Schlaf gut" cards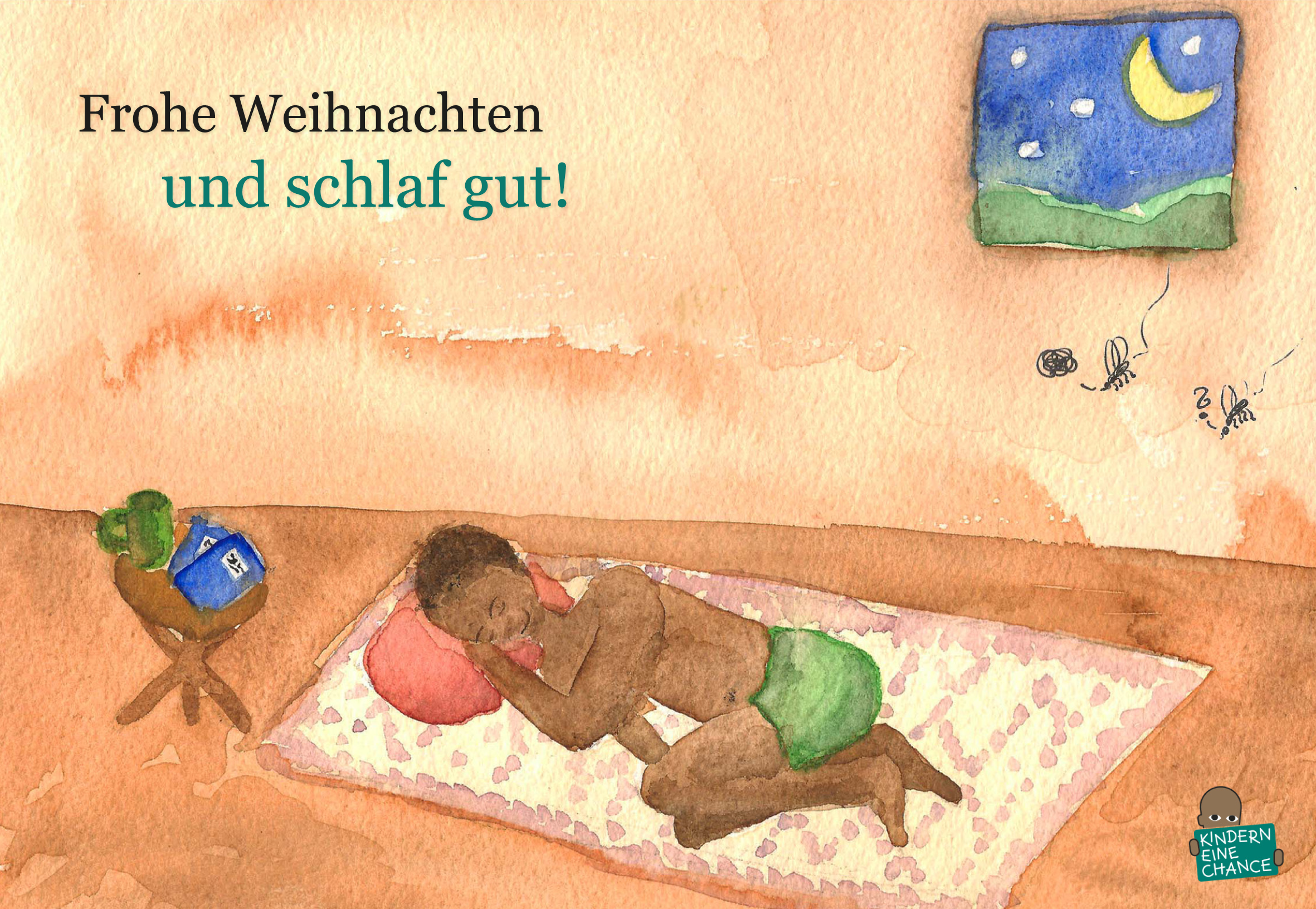 If you want to give a donation instead of a Christmas present, you can order "Schlaf gut" cards from us. In return for each card, a child in Uganda is given a mosquito net, a blanket and a sheet and thus protection against deadly malaria.
Our association member Barbara Knapp has painted the cards herself and the Felder company is doing the printing. The mosquito nets are glued onto the cards by hand.
We will send the cards within one week of receiving your email.
Costs: 16€ per card (of which 15 Euro go directly to Uganda and 1 Euro stays in Austria for postage and envelope. You will receive payment instructions by e-mail)
Order: e-mail with quantity and postal address to bestellung@kinderneinechance.at.
If you prefer to buy directly, you can do so now in Innsbruck: Who could be a better partner than the Tyrler in Innsbruck to sell the tickets? For almost 200 years, Tyrler has been advising its customers on everything to do with sleep. Moreover, social responsibility is a special concern for the team around Karl Gostner. It is not for nothing that Tyrler is a finalist for the German Sustainability Award Design 2021. The "Schlaf Gut" cards can now be purchased in the shop on Innsbruck's Marktgraben.