Of larvae and flies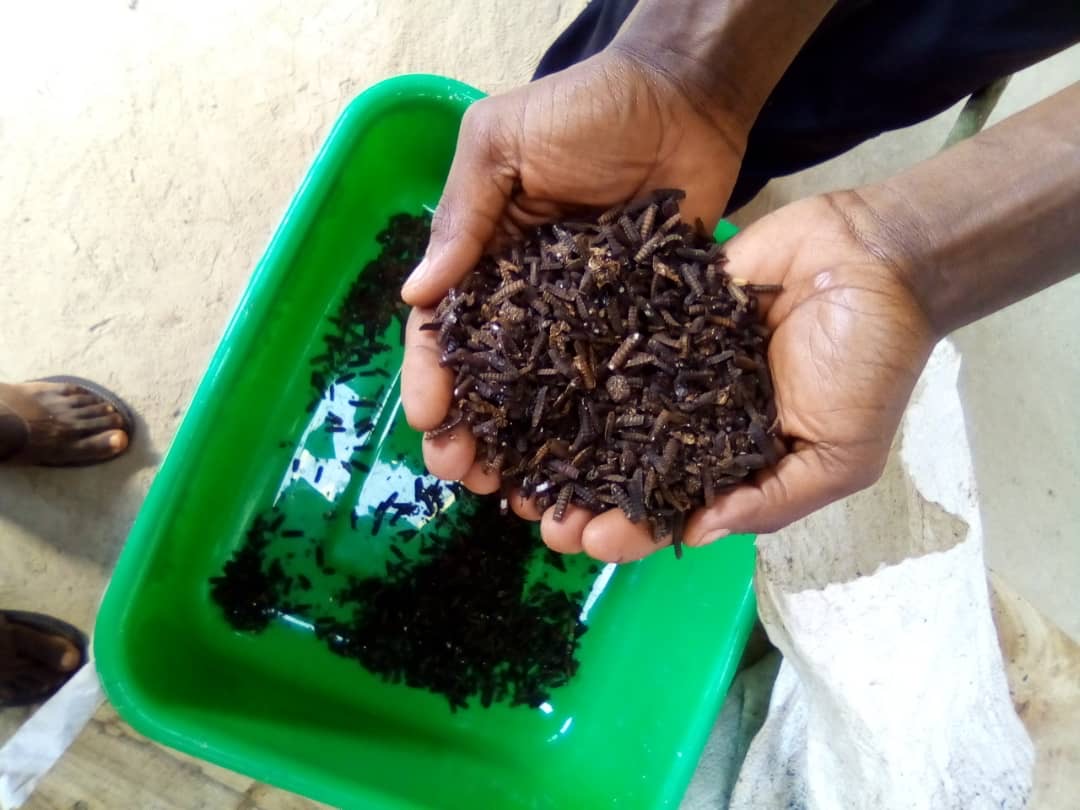 Martin is standing in front of a self-made frame covered with a mosquito net. Inside are thousands of flies. He talks enthusiastically about the black soldier fly. It is one of the best known protein suppliers in the world, or rather its larvae are. They crawl and feed by the hundreds of thousands, well stored in 70 plastic tubs stacked on a simple shelf. They are fed with organic waste from the market in the nearby district capital of Mityana. When the larvae are 14 days old, they are fed to the chickens and recently also to our own fish in our fish farm.
With financial support from Austria, Martin finished school as one of the best students and passed the university entrance exam with flying colours. The start of his medical studies was postponed due to Corona. Now he is building up larvae breeding in the Practical Skills College of KINDERN EINE CHANCE. But how does this fit in with the work of our organisation?
The basic vision of our work is to give disadvantaged children and young people the skills to lead a good, independent life and to escape absolute poverty. This can only be achieved sustainably if we create opportunities to produce things that are needed locally, if we enable and value creativity. Better, healthy food is a prerequisite for a better life. For the majority of the population in Uganda, meat and fish are hardly affordable. By recycling organic waste and producing cheap but high-quality chicken and fish feed, we have come a small step closer to the vision of improving living conditions in the long term, because it means we can produce cheaper chicken and fish ourselves.