Nakaziba, our practical skills campus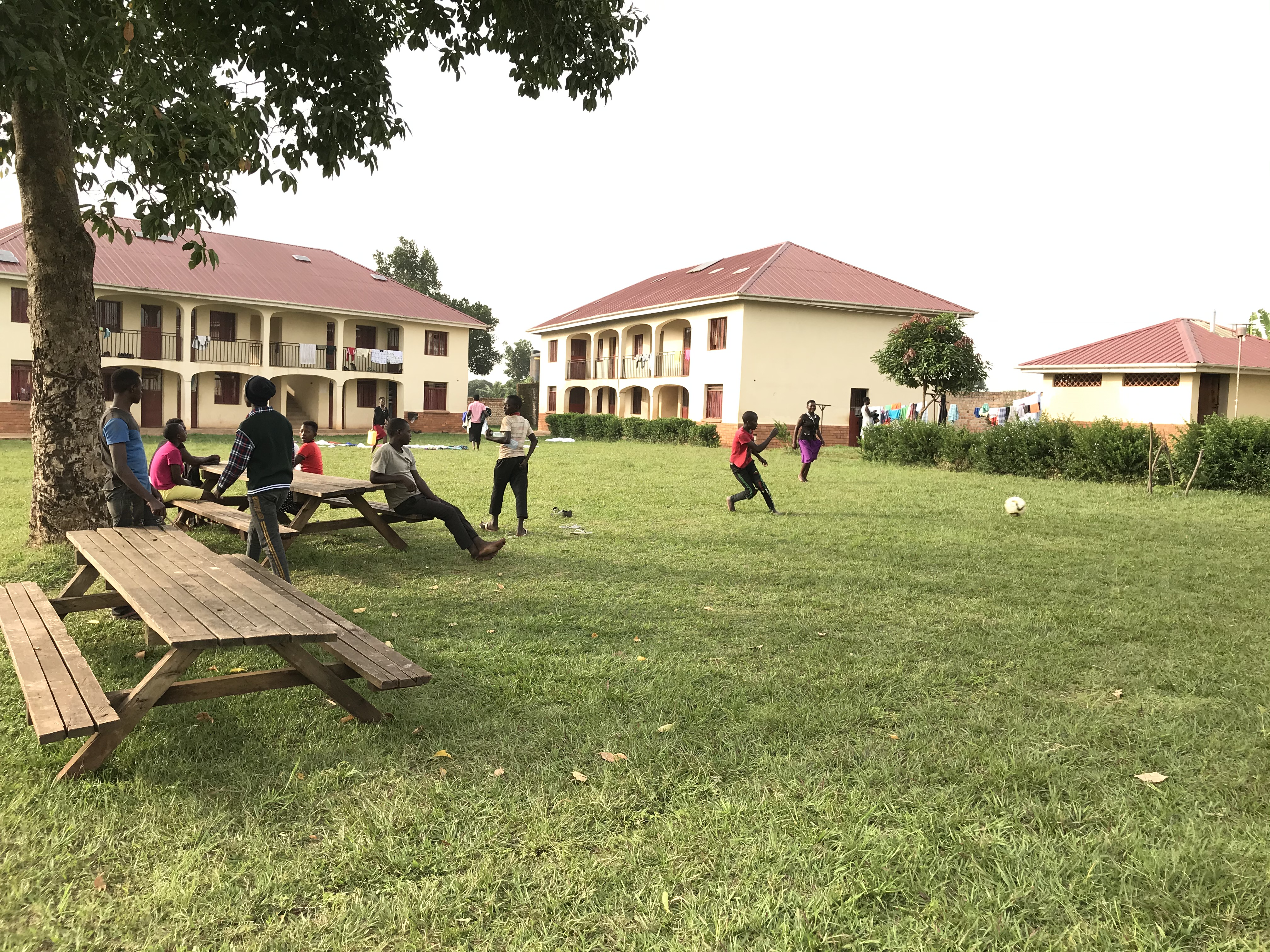 A few girls are practising cycling. Two boys are pumping water from the fish tanks to the vegetable beds. Still others are sitting in the shade of the trees reading and studying, while cheers ring out from the basketball court after every basket scored. On this Saturday afternoon, the "Practical skills Campus" in Nakaziba is bustling with activity. About 130 young people now live here together with about 12 staff members. During the week it is a bit quieter during the day, when the 37 students of the Nursery Teacher College (our school for future elementary teachers) are in classrooms and the apprentices are in the workshops or fields doing farm work.
Besides farming, there is already an apprentice tailor shop here, locksmiths are being trained as well as carpenters, hairdressers and cooks. Bricklayers and plumbers are hardly ever in the training rooms at the moment. More boarding school buildings need to be built for the boys. That's how it should be, learning by doing!
Everything is still a bit improvised. We are still waiting for the electricity supply promised by the government. Until a large solar power system is installed in the summer, a generator will provide electricity for the workshops. And when it gets dark, the solar lanterns made by young people in the last solar workshop light up.
It has been a good start, despite Corona. In May, when the secondary students have their final exams, the campus will be even busier. By then, the computer room should be better equiped and the group of catering students should be so well attuned that feeding 200 or even 250 young people will no longer be a problem.