A new house for Leonia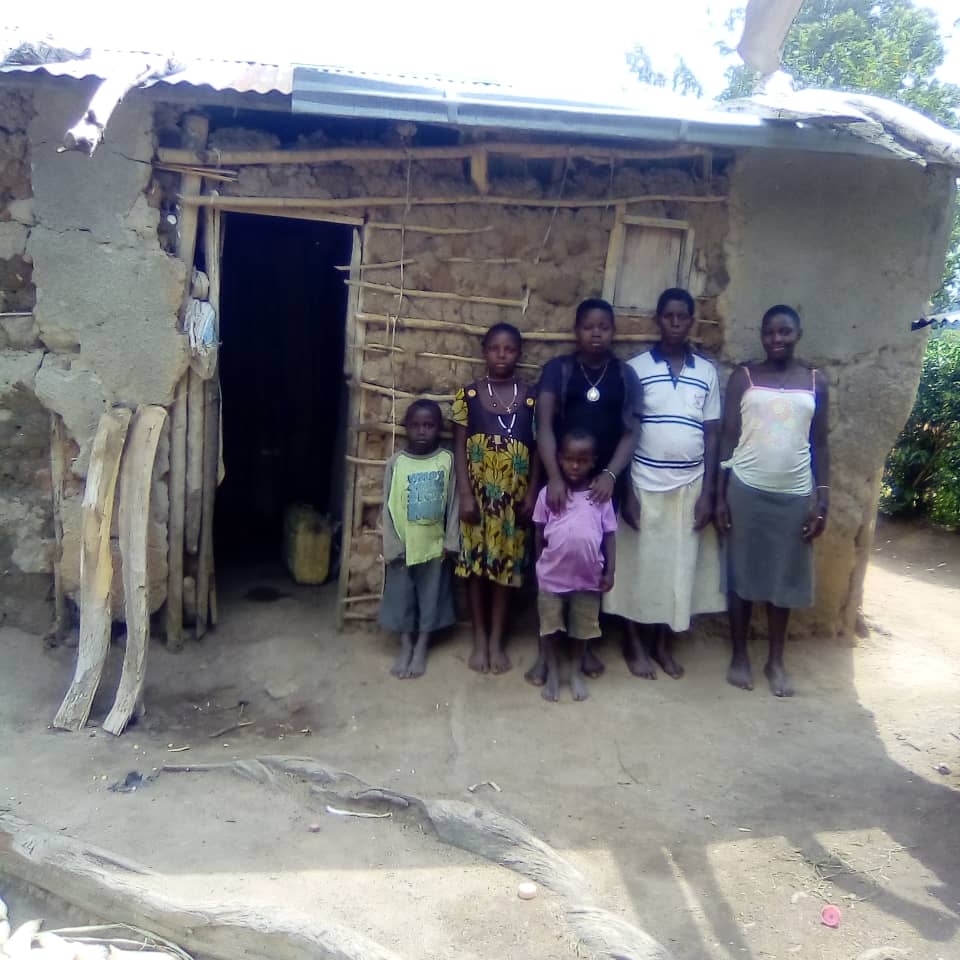 Leonia's house is in danger of collapsing, the roof is leaking and termites have eaten the wooden uprights. Leonia is a widow and has to raise 5 minor children alone. The house is to be built with the help of apprentice youth. The material costs are calculated at 1520,- Euro.
Leonia herself saved money as best she could for some sand and bricks, but far too little to build a new house with. Leonia lives in the hut with 5 children after the death of her husband, the children are supported in the sponsorship program. Anosiata, the oldest, already attends Senior 1, the other children are still in Primary School. The children are between 16 and 5 years old.
Already recently Joseph and Ronald, two young bricklayers trained by KINDERN EINE CHANCE, have received the order to build a stable long-lasting house out of bricks for the blind Emmanuel. .
We first asked for support via Facebook and started a Facebook appeal for donations. In an incredibly short time the goal was reached. We are very happy to be able to start the construction soon.
MANY THANKS TO ALL SUPPORTERS!
Translated with www.DeepL.com/Translator (free version)